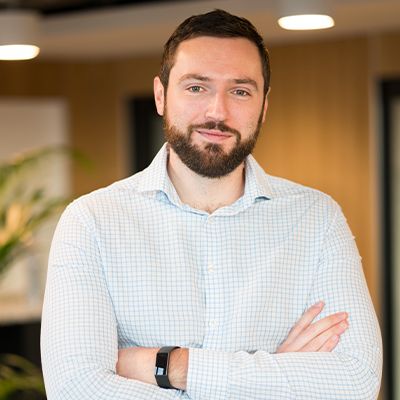 Matt Andrew
Matt is the UK MD of Global data science specialist Ekimetrics. At Ekimetrics, Matt progressed rapidly from leading key accounts when he joined in 2016, as one of a team of eight as a satellite of the French-owned analytics business, to Head of Operations and eventually MD in 2019. He has since become a Partner in the business.
Before joining Ekimetrics, he cut his teeth in analytics at former Dunhumby founders' fast-growing, innovative start-up Starcount, where he pioneered techniques, such as using social data to refresh the American Idol format, from moments of engagement to new judges.
Matt began his career with Colgate Palmolive, where he became a Senior Brand Manager, responsible for multi-million-pound budgets, media planning and strategy, product strategy and market research, giving him unique client-side insight.
Matt is hands-on with clients, steering them to new ways of looking at and implementing marketing effectiveness, from using experimental methods to combinations of methodologies to deliver highly predictive models that deliver optimal value.