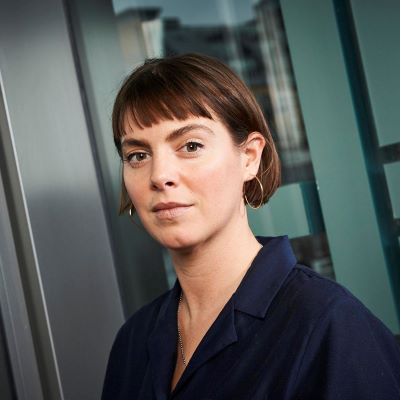 Lynsey Atkin
Executive Creative Director
,
4Creative (Channel 4)
Lynsey is the Executive Creative Director of 4Creative, Channel 4's in house creative agency, responsible for making risky, innovative and culturally potent work across all Channel 4 brands and services.
Prior to being in TV land, Lynsey spent three years as Creative Director at Havas London, in charge of Durex, Carling and Heathrow Airport as well as creating multiple-award winning work for the Department for Education. She moved to this role from Head of Creative at Conde Nast Video (British Vogue, British GQ and WIRED UK), creating films for editorial as well as brands like Burberry, Gucci and Intel – that were awarded Webbys, Lovies and Shots Awards.
Lynsey started her career as a designer for Neville Brody before co-founding the printing / publishing company, Ditto. Specialising in counter-culture, the company released titles such as 'Pigs Disco', 'Ninja Turtle Sex Museum' and 'How to Disappear: A Memoir for Misfits', which was awarded the prestigious English PEN/Ackerley.
She curve-balled into advertising as a creative strategist at BBH – working across high profile entertainment brands such as ITV, Virgin Media and The Guardian – whose brand campaign 'The Three Little Pigs' was the UK's most awarded film in 2012.
Lynsey is from the North East of England and studied at Camberwell College of Art in London.