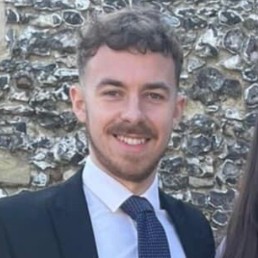 Joe Hayes
Senior Economist
,
S&P Global Market Intelligence
United Kingdom
Joseph works on the Economic Indices team, who develop and maintain a suite of global macroeconomic indicators which include the PMI surveys. Joseph's key responsibilities include covering the PMI surveys for the eurozone and France, but he also allocates a lot of his research time to developing new innovative tools to enhance macroeconomic and financial market analysis. He has developed currency valuation methods using PMI data, GDP 'nowcasting' models, and regularly commentates on developments in global economic conditions through research notes. He is particularly passionate about emerging markets, with his Master's degree thesis titled 'Exchange Rate Volatility and Inflation Targeting in Emerging Markets' analysing the effect that inflation targeting regimes had on exchange rate volatility in emerging market countries.
Joseph holds Master's and Bachelor's of Science degrees in Economics from the University of Surrey, United Kingdom. He achieved a distinction in his Master's degree and was awarded a prize for obtaining the highest mark in his cohort, after achieving a first-class in his Bachelor's. He also has experience in working at both buy-side and sell-side institutions.