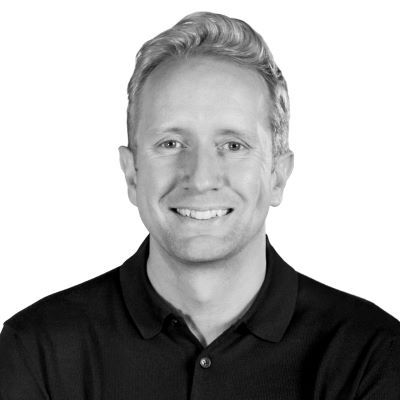 James Wilkins
Managing Partner
,
ICF Next
James is a visionary leader, bringing extensive business experience and a strong understanding of both client and agency practises. He's a natural connector, with an impressive C-suite network and skills in Retail, Communications and Marketing.
James began his career as part of the Marks and Spencer (M&S) Management Scheme, holding various high-profile roles within the Retail division. He was handpicked to join Ventures as a consultant, which looked at a new business formed between M&S and HSBC and identify new retail opportunities at the time of the dotcom boom. Here he worked directly for the Board on strategic alliances, managing the development of business opportunities and identifying and building relationships with entrepreneurs and business leaders in different sectors ahead of potential investment.
He went on to hold senior positions in Brand, Sales and Marketing at M&S, playing an integral role in improving brand perception, through the development of a new sub-brand strategy. This included Blue Harbour, which at the time was the most successful retail brand to launch in the UK, achieving £300 million sales in six months.
This led to the translation of the brand into a retail environment across hundreds of stores in the UK and the international franchise network, James then steered the design and execution of a new retail communications framework for over 60,000 colleagues. He also led the implementation of a range of new sub-brands that are still in M&S today, from new retail formats to in-store design.
Today James takes this retail expertise and deploys it across multiple sectors, working with the most influential brands in the world, from Walmart and Virgin Atlantic to the largest retail bank in the UK and one of the biggest automotive companies in the world.