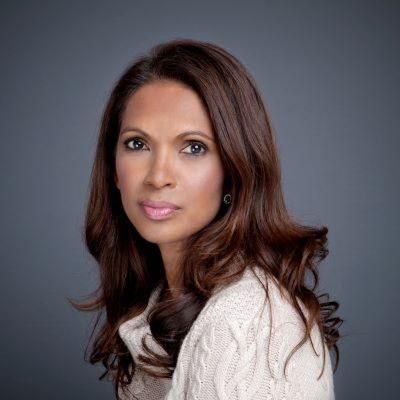 Gina Miller
Founding Partner
,
SCM Direct
Bloomberg described Gina Miller as an "Establishment Wrecking Ball" but her drive for transparency, scrutiny and integrity in public and corporate life is about reform and social justice, not wrecking.
Her expertise and areas of work cover investments, charities (special needs, sexual violence and exploitation, and smarter giving), democracy and political processes. Speaking out on these issues has made her a household name and respected as an effective advocate.
Following the financial crisis, Gina launched her fifth business, SCM Direct, co-founded by her husband, Alan Miller. In 2019, SCM Direct celebrated ten years as a smart, common-sense, modern digital wealth manager, founded on ethics, honesty and integrity. The company has gained a reputation for 100% transparency, fair fees and consistent performance.
With a strong sense of corporate responsibility, Gina spearheads the organisation's True and Fair Campaign launched in 2012 that calls for an end to rip-offs and dubious practices in the investment and pension industry. Gina's campaigning resulted in contributions and text in three EU Directives – Article 24 of MiFID II, PRIPS and The Shareholder Directive. Along with Alan, Gina continues to be a vocal voice in the UK investment and pensions industry challenging the unfair treatment of ordinary UK savers and investors.
Gina's work in the charity sector over the last 20 years, particularly working with small innovative charities, has helped to improve governance, sustainability and safeguarding. Gina has also co-authored several reports on poverty, financial transparency in the charity sector, funded projects on modern day slavery, gangs, sexual exploitation, and lobbied for changes to both UK and EU law that have vastly improves the lives of consumers and some of the most vulnerable in our communities.
Over the last few years, Gina has become best known for is her victories in the two most significant British constitutional cases since the 1700s that resulted in two UK Prime Ministers failing to put themselves above the law. In 2016, Gina successfully challenged the UK Government over its authority to implement Brexit by triggering Article 50 without Parliamentary approval.
In 2019 Gina again took the UK Government to court with the Prime Minister seeking to close the doors of Parliament unlawfully. The case was won in the Supreme Court with an extraordinary unanimous 11 judge ruling and is described as a unique constitutional milestone and fundamental to the continued preserving the separation of powers.
It is no surprise that there was a demand, following her campaigning and court case which resulted in the vilest abuse and threats, for Gina to publish her memoir about finding her voice. 'Rise: Life Lessons in Speaking Out, Standing Tall & Leading the Way' was published in 2018 and her honesty and life experiences detailed in the book has hailed the book a landmark in honest and inspirational writing (an updated edition was published in January 2020).
Gina continues to explore new challenges and campaigning on ethical investing, constitutional and social justice reform, the political landscape and responsible capitalism.