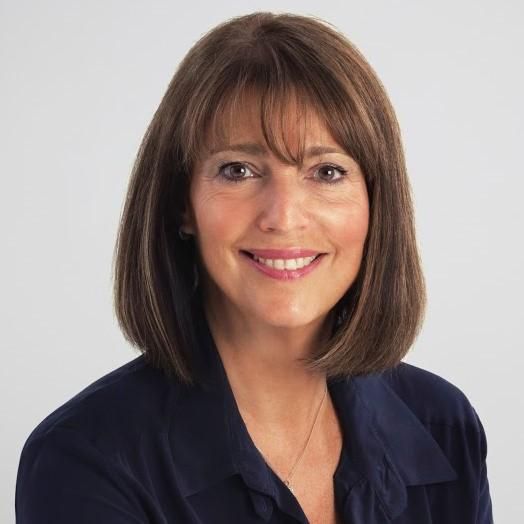 Carolyn McCall DBE
Carolyn McCall joined ITV as Chief Executive in January 2018. ITV - Britain's biggest commercial broadcaster - produces, broadcasts and distributes programmes to multiple platforms all over the world and operates throughout the UK and globally.
Prior to joining ITV, Carolyn was Chief Executive at easyJet where she brought a customer-focused approach to the business and redefined what passengers now expect from short haul flights. This drove both passenger loyalty and growth, delivering sustained success for easyJet's shareholders.
Carolyn joined the airline from the Guardian Media Group where, from 2010, she spent four years as Chief Executive and, prior to that, was Chief Executive of Guardian News & Media for five years.
Carolyn is a Trustee of the Royal Academy and Chairs their Corporate Advisory Group. She has been a NED aid Burberry PLC since September 2014.
In 2016, Carolyn was decorated with France's highest award, the Légion d'honneur in recognition of her contribution to the economy of France and for her support of women, particularly female pilots.
In the New Year's Honours List of 2016, Carolyn was awarded a Damehood for services to the aviation industry following the OBE she received for services to women in business in the Queen's Birthday Honours List in June 2008. In April 2008, she was named Veuve Clicquot Business Woman of the Year.
Most recently Carolyn was made Knight of the Order of the Star of Italy, an award honouring those who have made a special contribution to promoting ties with Italy.
Further previous roles have included: non-executive director of Lloyds TSB (from 2008–2009), non-executive director of Tesco Plc (2005-2008), New Look Plc (1999-2005), Chair of Opportunity Now (2005-2009) and President of Women in Advertising and Communications London (WACL).
Carolyn graduated from the University of Kent with a BA in History and Politics and from London University with a Masters in Politics.