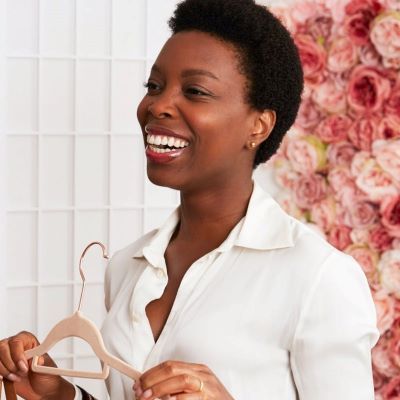 Ade Hassan, MBE
Nubian Skin was founded by British-born Ade Hassan, MBE. After completing her higher education in the US and the UK, Ade entered the corporate world, all the while harbouring her entrepreneurial ambitions. Thoughts are different than actions however, and the idea was put on hold, until an apt reminder came in the form of a birthday card from a close friend in 2012. 'It's time to start living the life you have always imagined', so she did just that!
In spring 2013 the old business plans were dusted off, domains were bought, and the Nubian Skin journey began. To quote Ade, "My nude isn't the nude I see in shops. Despite the reality that women of colour have the same needs as all women when it comes to lingerie and hosiery, the industry simply doesn't cater to us. So, I thought, it's time to rethink the definition of nude"
Ade was named in the 2017 Queen's Birthday Honours list to receive an MBE. The award was made in recognition of Ade's commitment to her mission to redefine nude through her brand Nubian Skin, and the impact she has consequently made on the fashion industry.