ONLINE ADVERTISING: HOW IT STARTED... HOW IT'S GOING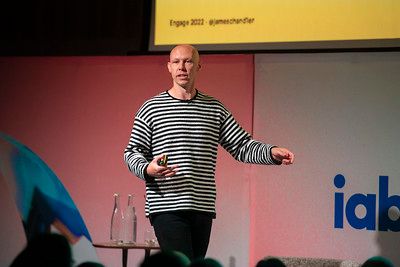 James Chandler takes a meme-tastic look at the fortunes and fallacies of online advertising over its 27-year history. Join James as he looks at 'how it started… how it's going' for the internet and breaks down some of the unintended consequences in digital advertising over the past three decades.
As well as being an entertaining journey through the history of the web, this session will help marketers get to grips with the forthcoming changes to third-party cookies, navigate the often-complex digital ad ecosystem and understand why we should be careful what we write off when looking to the future.
Partner: IAB